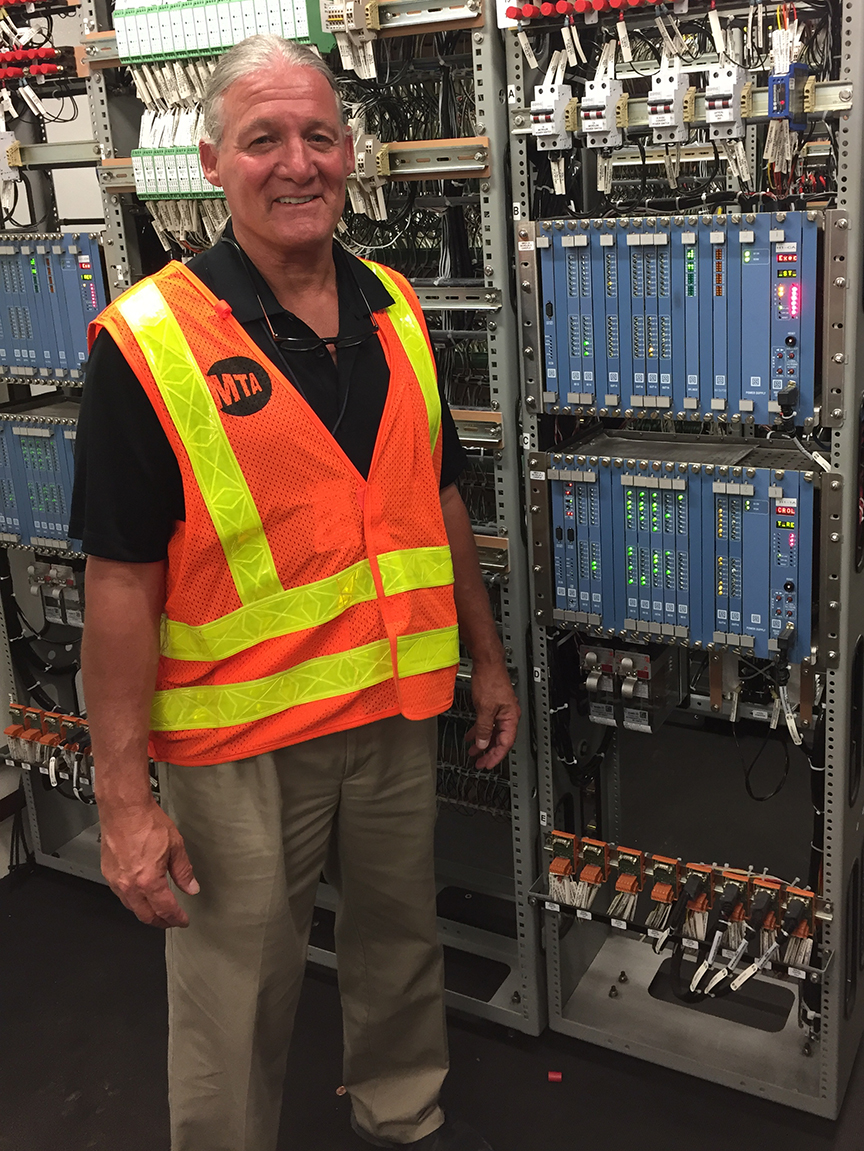 Mike Magro, Principal Engineer
of Signal Construction for East Side Access
When Mike Magro, Principal Engineer of Signal Construction for East Side Access, signs off on design reviews from the dozen or so East Side Access consulting and vendor construction firms, rest assured that every detail related to signal systems has been thoroughly vetted. His primary responsibility is to ensure that all signal equipment and construction activities comply with LIRR signal standards and contract specifications.
Specifically, Mike is the Principal Engineer of Signal Construction for Harold Interlocking, the Mid-Day Yard and the Grand Central Terminal Tunnels – all components of East Side Access. Mike attributes his success to the rigorous training and field experience he acquired over his 30-year career at the LIRR, 14 years of which have been spent planning, constructing and testing signals on the East Side Access project. He considers the work he's done on ESA to be his greatest accomplishment. "This is the first time anywhere in North America that a project has been done in multiple stages within one software application, testing while still being able to run trains," he says.

He takes pride in his ability to assess the feasibility of any request that comes his way – and there have been many. "It's like being given a complex jigsaw puzzle without the picture on the box and challenging yourself to figure it out," he explains. As an example, Mike developed a plan to reduce pre-testing time, skipping two of the software stages for the remaining North side and South side cutovers and enabling the Northeast Quadrant work to begin on schedule.
A team of 36 employees are currently dedicated to signal construction. Many hold some of the same titles Mike held as he came up through the ranks. He attended technical school for Electronic Technology and was later hired by the LIRR where he was given Signal Training (Phase 1, 11 and 111) to qualify. His career progression at the LIRR is impressive. He became Signal Inspector, then an Assistant Foreman, a Foreman, a Supervisor, an Engineer and most recently advanced to Principal Engineer.

A native Long Islander and currently residing in Farmingdale, Mike understands the impact East Side Access will have for our customers and how it will transform the Long Island Rail Road and move it forward to the future.